♫ Click here for my playlists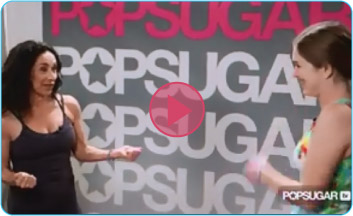 Latest Blog Post
Generous You!
The prayer of St. Francis is one of my favorites, for it is a reminder to take the focus off of everyone else and put it back on myself. When I feel grasping or at a loss, I tend to magnify what I don't have or what someone hasn't done for me. When I flip that around and come from a place of responsibility, I remember the saying "Let it begin with me." Instead of my being the reactor to what someone else is doing, I place myself in the driver's seat by setting the tone myself. Why don't I give that which I wish to receive, rather than wait for the handout or place the expectation on the other person.
[more]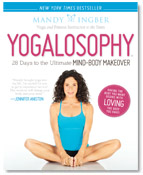 Purchase my NEW Book Yogalosophy®: 28 Days to the Ultimate Mind-Body Makeover!

Buy my DVD Yogalosophy and other merchandise at my official online store!

MANDY INGBER
msmandyingber