♫ Click here for my playlists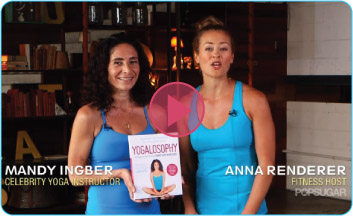 Latest Blog Post
Go Within
There's that very quiet voice within you that knows everything. You already have all of the answers within you, and all that you need to do is follow along. That mystery we live in is precious, and deep and quiet. The knowing is so subtle. It's easy to ride over it. To say "I know!" without feeling it. I habitually ride over my sensitivity with tastes, words, and sounds. Over-stimulation of the nervous system can be quieted by sitting in preparation, for what is coming is already like a swell. Like a wave in the back of the mind. There will always be another wave. My job is stillness. To sense the subtly within.
[more]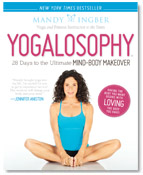 Purchase my New York Times Best Seller Yogalosophy®: 28 Days to the Ultimate Mind-Body Makeover!

Buy my DVD Yogalosophy and other merchandise at my official online store!

MANDY INGBER
msmandyingber